The Dove Agency's Designer Spotlight Series
Empathetic; or the state of having empathy.
EMPATHY: "the action of understanding, being aware of, being sensitive to, and vicariously experiencing the feelings, thoughts, and experience of another of either the past or present without having the feelings, thoughts, and experience fully communicated in an objectively explicit manner"
-Merriam Webster
This is one of the most common traits of a designer, if not the most common, according to those who have studied the traits and psyche of designers of many facets around the world. As a designer, this is probably old news. However, we would like to take a few moments to marvel at the profound depth this reality elicits. To say that designers are special individuals is an understatement. You are equipped with skills, traits and abilities that many people only dream to attain, starting with your keen ability to be empathetic.
In taking a closer look at some of the other common traits of designers, the following descriptors arose:
Meticulous. Patient. Perceptive. Communicative. Motivated. Open to change.
Now, as much as I would love to take a deep dive into each one of these traits and dissect each of their respective meanings and contributions to the essence of a designer, that discussion will be saved for a different article, on a different day. However, seeing this list of adjectives that describe designers, it is no wonder why and how designers are making powerful contributions to the clients they serve, and most importantly, to humanity as a whole and the world around us. These contributions create a ripple effect and act as the gift that keeps on giving. It multiplies time and time again, allowing what started as a tiny mustard seed of a thought, to transform into an idea, manifesting itself into a design that becomes reality and touches the lives of countless individuals across time and space.
"Design is in everything we make, but it's also between those things. It's a mix of craft, science, storytelling, propaganda and philosophy."
From all of us here at The Dove Agency, we continue to be moved and inspired not only by the work you are doing, but the driving forces behind it; your motivation and your why. Although there are new and exciting projects happening all over the US and beyond that illustrate the beauty designers create, we know that your greatest impact is not on the physical spaces of your designs. It goes much deeper than that. We are passionate about knowing how designers are dedicating their time and talents to impact the lives of the people living in and around the splendor they create, and we want to do our part in sharing your stories.
The Dove Agency has had the privilege over the last year to get to know our amazing clients, attend panel discussions, book signings, charity events and with every interaction we are struck by the overwhelming difference this industry is making in the world we live in.
We recently launched our Designer Spotlight Series, where we look forward to highlighting a new designer each week that we want to recognize for their work and achievements. This includes recognizing accomplishments in the industry, sharing stories about why and how a designer's career was launched, or how designers are making a social impact and giving back to the community.
Below are just a few of the designers we have recently highlighted in the Designer Spotlight Series.
Holly Hunt, November 20, 2018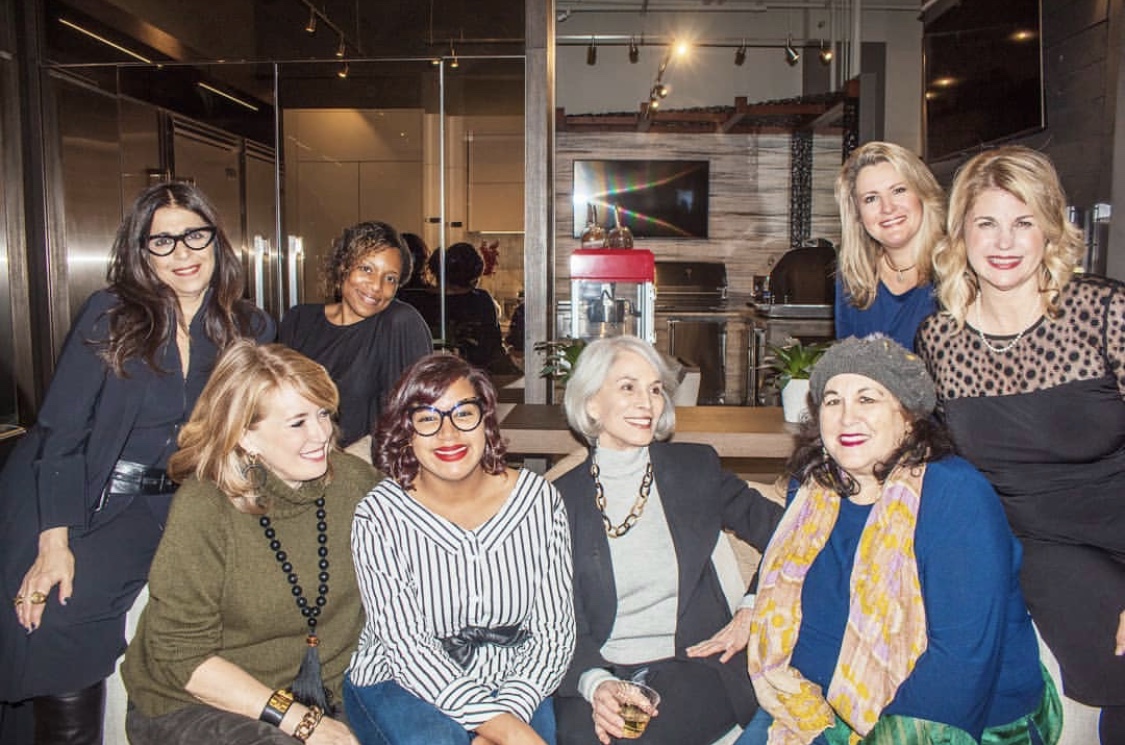 Holly was recognized for her participation in a panel discussion as a part of Women's Entrepreneurship Day. The proceeds of the event went towards Project Style's efforts to use fashion as a way to empower young women and set them on a pathway to success. Project Style is doing amazing work in the community and we admire Holly Hunt's commitment to the growth and empowerment of young women.
Aaron B Duke, January 11, 2019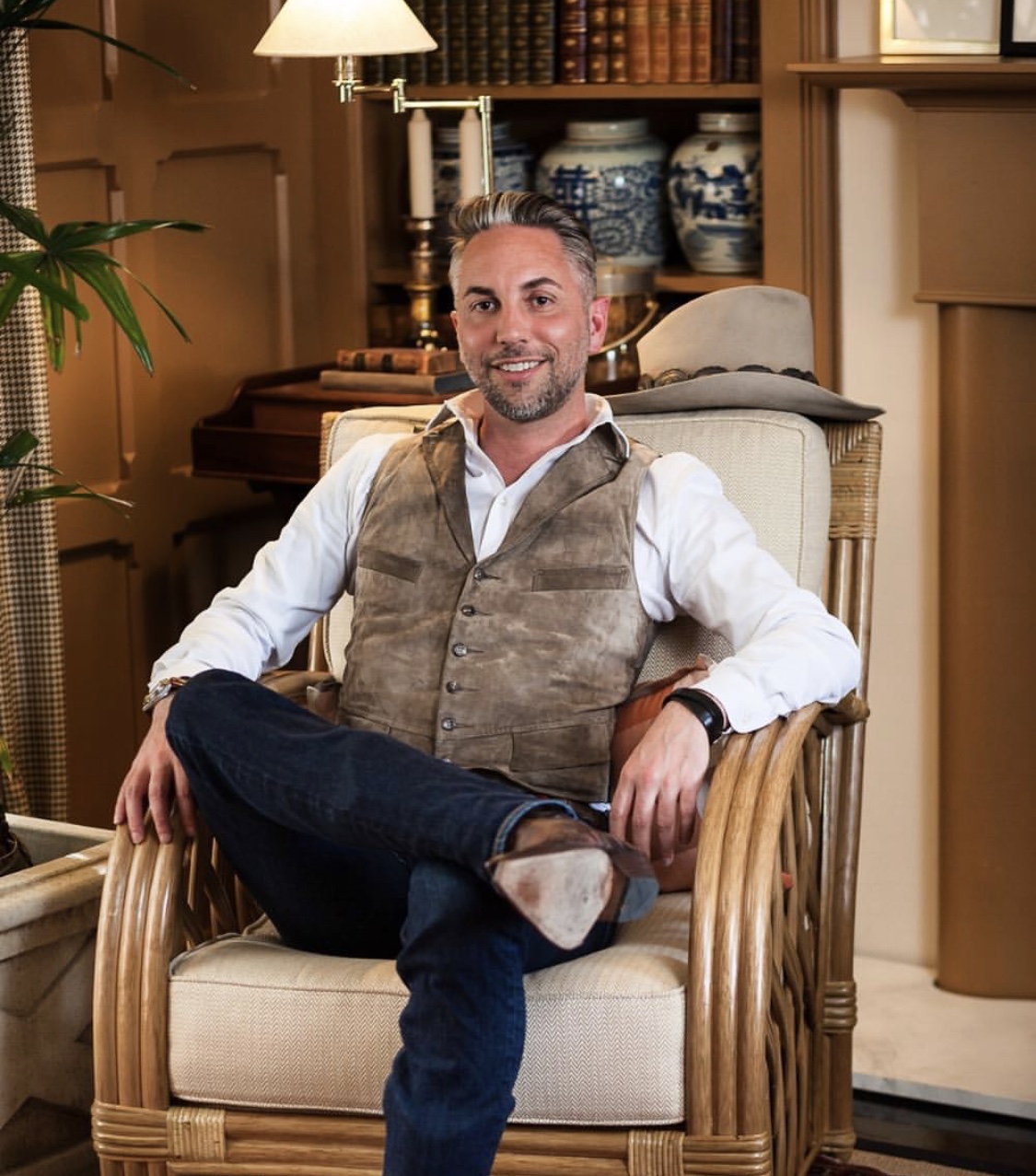 LA-based designer who reached out to us on social media to offer a unique perspective on marketing for designers. The Dove Agency Principal and Co-Founder, Beth Bender, had the pleasure of discussing with Aaron about how marketing for designers must remain personal in order to be effective, and that many of the expensive tactics being peddled to designers today are wasting precious resources. He shared his personal journey of experiencing negative impacts on his mental and emotional well-being due to constantly comparing himself to other designers on social media. After much soul searching, he realized that he can no longer negotiate his joy. His story speaks volumes and is something many of us can relate to.
Lisa Mende, January 24, 2019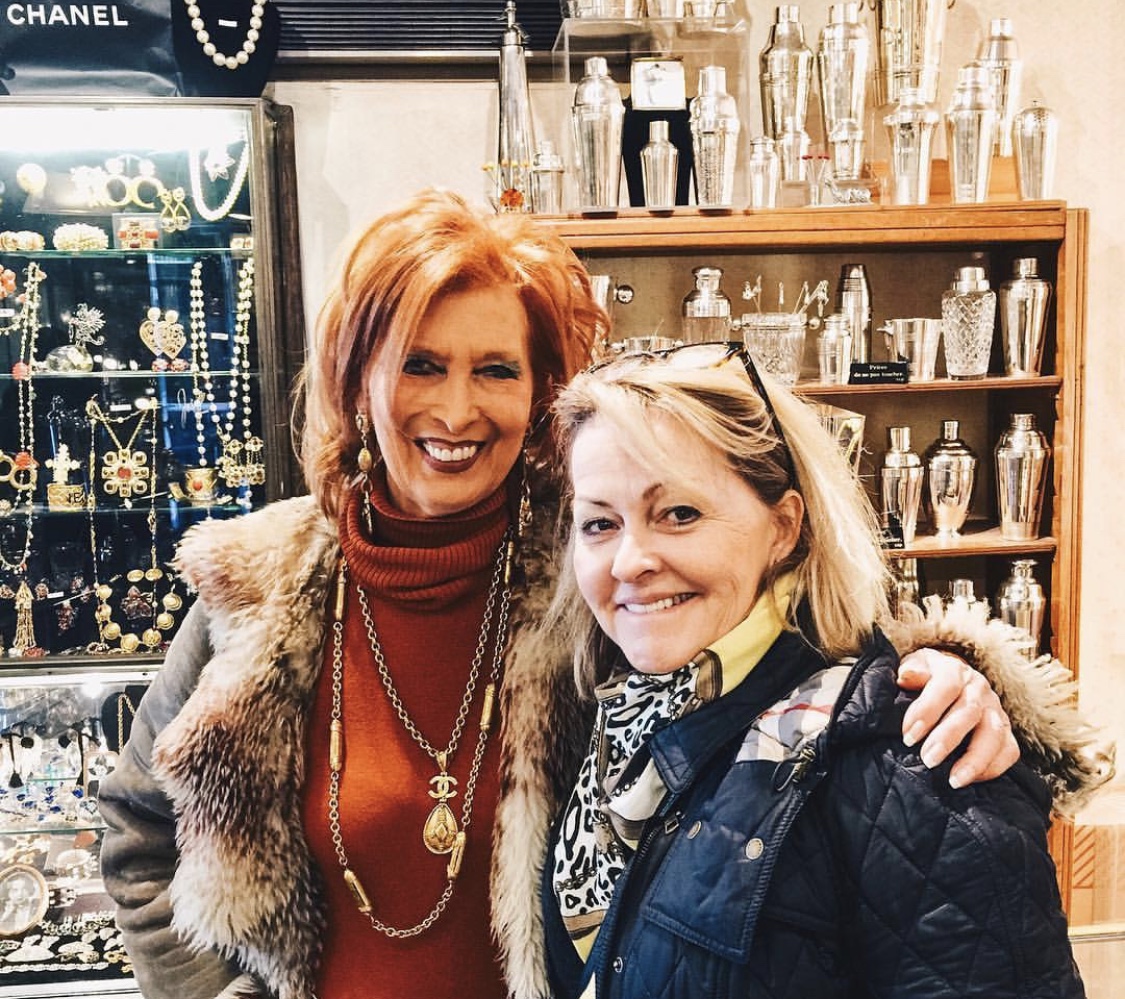 Lisa is renowned as the premier luxury designer of the south. Lisa has built her design business largely on the basis of international inspiration and believes incorporating worldwide and regional influences into one's design work can make all the difference. She shared with us that one of the most important tips she likes to offer others is that if you don't have the ability to travel yourself, be sure to follow someone who does.
"Travel is essential to inspiring my work. I find through traveling to other countries I look at products and materials in another way. It allows me to forge new relationships abroad as well as source products that aren't readily available in the US market. Travel helps me to think outside of the box and return home with a new perspective."
-Lisa Mende
Madcap Cottage, February 7, 2019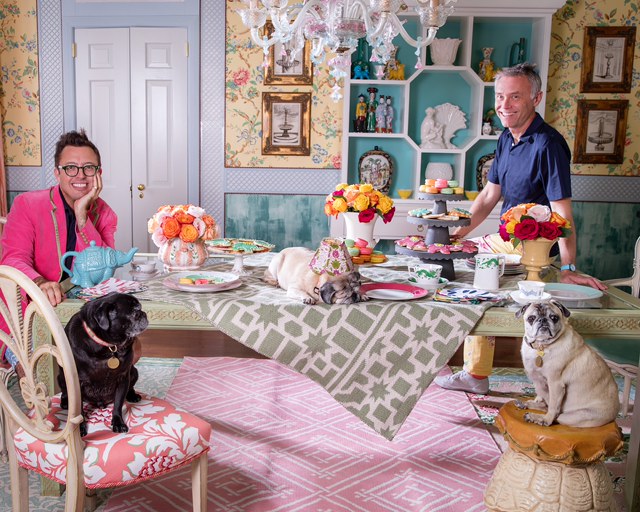 The designs of John and Jason of Madcap Cottage always tell a story. They have a unique ability to curate lively and spirited designs for their clients and bring a plethora of joy and energy to the design community.
"John and I are inspired every day by our four pound-rescue pups, Jasper, Weenie, Amy Petunia, and Cecil. Jasper is a Boston-Boxer mix and the other three are pugs. There is nothing better than rescuing dogs--they are so special and almost seem to know that their lives have been given a new chance. The pups have filtered into our designs and their playfulness and joyful spirit has influenced everything we do. Life is too short to not have heaps of fun, and the pound posse has guided us even further down that wonderful path."
-John Loecke and Jason Oliver Nixon, Madcap Cottage
If you or someone you know is making a difference in the design industry, we would love to hear more. Submit yourself or others to be considered for the Designer Spotlight Series by contacting us here or sending us a DM on Instagram or Facebook. Just tell us a little bit about yourself and we will be in touch.
4 Key Things We Look for in a Designer Spotlight
1. Someone with a unique story to tell
Everyone has a story to tell, and we want to know more about yours. How did you find your way into the world of design? What projects have changed your career?
2. Someone whose work is truly original

With an influx of design projects happening in every community, and modern technology providing the ease of visibility into these projects, it's inevitable that we will see design trends shaped and defined. This can sometimes make it difficult to go against the grain and maintain a sense of originality. Tell us more about why or how your brand is doing something original or innovative.
3. Someone whose design has created a platform to showcase a charitable cause or aims to serve a higher purpose

We love your heart for design, especially when that doubles as a heart for the community. Whether that comes in the form of supporting established charities, starting your own, or giving back in other ways, we would love to know more about it.
4. Someone with a controversial viewpoint on the business of design that should be explored

What are your thoughts on running a successful design business? What are your thoughts on the industry as a whole and how it is evolving? What are your thoughts on the design trends in your community? Everyone has a different way of viewing things, educate us on yours.
Our hope is that the recently launched Designer Spotlight Series will shed more light on the incredible work you are doing and provide a platform for sharing how your work impacts society.
The Dove Agency's Designer Spotlight Series